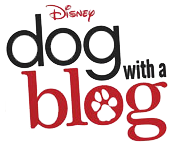 Dog With A Blog – serial z kanonu Disney Channel Original Series. W serialu wystąpią znany z filmu Lemoniada Gada Blake Michael oraz z serialu Słoneczna Sonny Genevieve Hannelius. Produkcja rozpoczęła się w czerwcu 2012 roku. Amerykańska premiera planowana jest na 12 października 2012 roku.
Tyler i Avery są przybranym rodzeństwem, jednak nie mogą się dogadać z powodu swej odmienności: Tyler jest popularny, towarzyski i ciągle zajmuję się swoim wyglądem, podczas gdy Avery jest mózgowcem, odpowiedzialna i nienawidzi chłopaków takich jak Tyler. Ich rodzice kupują psa imieniem Stan, który umie mówić i zaczyna prowadzić bloga o swojej rodzinie. Dzięki swojemu psiemu punktowi widzenia, pomaga on swoim właścicielom odnaleźć się w roli rodzeństwa, przy okazji pomagając im w szkolnych problemach.
Ad blocker interference detected!
Wikia is a free-to-use site that makes money from advertising. We have a modified experience for viewers using ad blockers

Wikia is not accessible if you've made further modifications. Remove the custom ad blocker rule(s) and the page will load as expected.