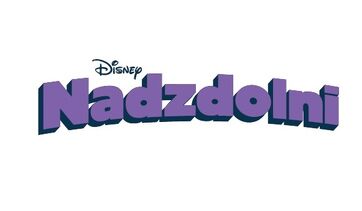 Nadzdolni to serial z kanonu Disney Channel Original Series. Został stworzony przez Dana Signer, twórcę Nie Ma To Jak Statek. Grają w nim między innymi: China Anne McClain, Jacob "Jake" Short i Sierra McCormick. Premiera w USA odbyła się 6 maja 2011 roku, zaś w Polsce, odbyła się 10 grudnia 2011 roku.
Opis serialu
Edit
Serial opowiada o trójce uzdolnionych przyjaciół: o Chynie Parks, która potrafi tańczyć, śpiewać, grać na 14 instrumentach i ma zdolności aktorskie, o Fletcherze Quimby, który świetnie maluje i o Oliwce Doyle, która jak coś zobaczy, powie lub usłyszy, pamięta to do końca życia. W tym wielkim Liceum muszą radzić sobie z trudnościami jakie na nich czekają a trochę ich jest...
Drugoplanowa
Edit
Linki zewnętrzne
Edit
Ad blocker interference detected!
Wikia is a free-to-use site that makes money from advertising. We have a modified experience for viewers using ad blockers

Wikia is not accessible if you've made further modifications. Remove the custom ad blocker rule(s) and the page will load as expected.